Measurement & Verification
RTE's main focus areas have been around providing the market with
Measurement & Verification and Energy and audit Tools for:
Energy services companies,
Renewable and/or alternate energy supply companies,

Measurement and verification service for:

SARS 12i and 12l Tax rebate applications
Eskom standard offer Measurement
CDM Measurement and Verification
Carbon reporting and auditing
SATS 50010 compliant project performance reporting
CDM
Real Time Energy currently provides measurement and verification of energy and
carbon savings for the SASSA Low Pressure Solar Water Heater Programme.
eGauge
eGuage is an affordable whole-house and renewable energy monitoring solution.
The device is a 12 channell logger that allows you to:
Monitor your demand
Monitor your PV systems health remotely
Measure individual appliances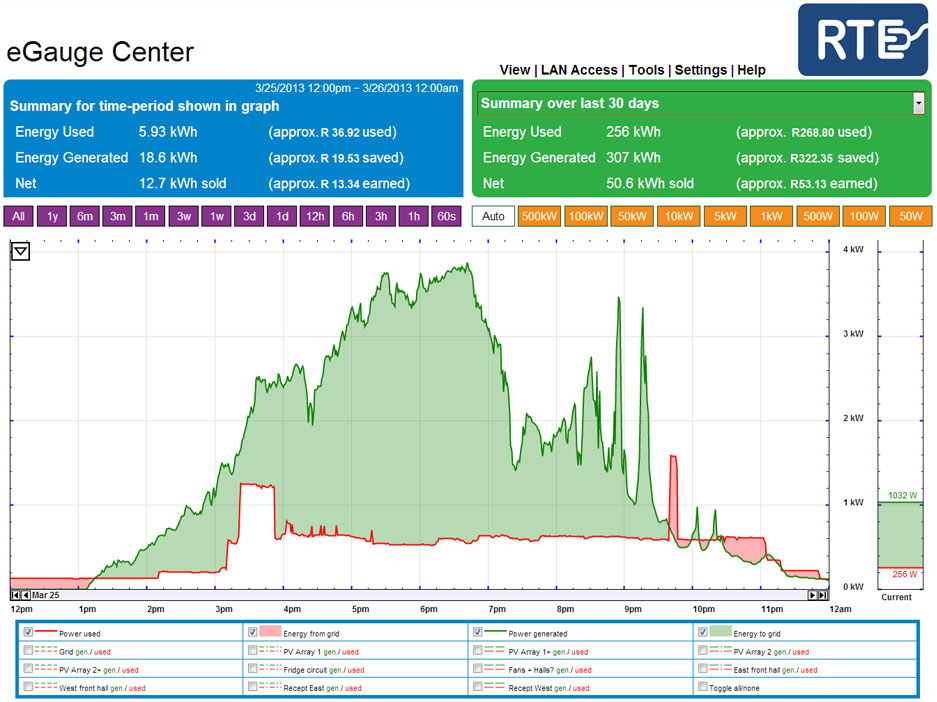 Home Energy Audit
Any dwelling where energy consumption is high or it is unknown what loads are drawing what.
The audit will identify any areas where there are problems or room for improvement.The report will guide you in making the best choices for home efficiency and renewable energy solutions.
A physical inspection is done on appliances lighting etc.A full monitoring exercise is performed to evaluate the load profile of your home.
A comprehensive report is produced with any recommendations
Reports are available on line for inspection.